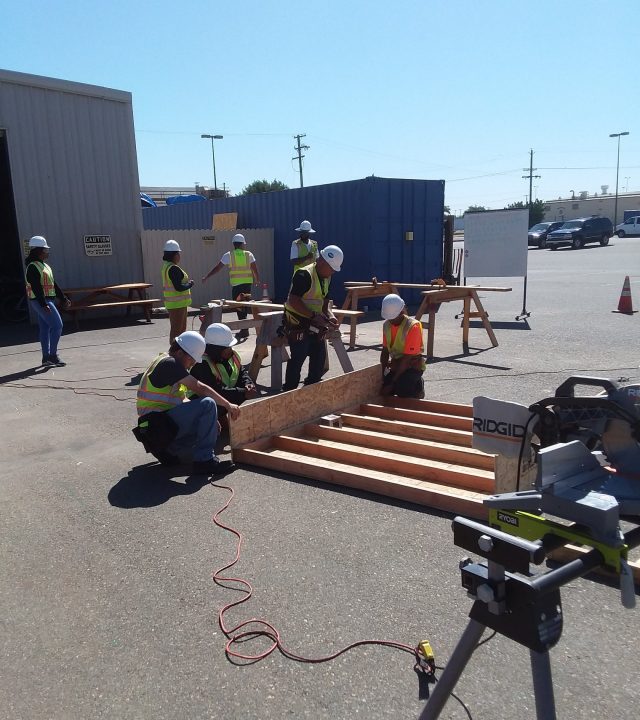 Established in November 1993, Northern California Construction Training, Inc. (NCCT) is a pre-apprenticeship program designed to prepare men and women for a career in the construction industry. Our mission is to prepare those looking to work in the industry by providing them with the knowledge, training, and tools they need to gain entry into a building trades apprenticeship program and get their careers off to a great start. NCCT offers the in-demand Multi Core Craft Curriculum (MC3) training at many of its locations.
NCCT is a non-profit, community based organization. Additionally, NCCT has a general contractor's license and our carefully selected staff of credentialed teachers/trainers are all subject matter experts who garnered years of experience in the field in a variety of leadership roles before joining our ranks.
The training NCCT provides is free to all students. There are no costs or fees associated with the training. While in the Program, students receive unpaid training in the classroom as well as hands-on building experience in construction trades work under the supervision of the instructor. Students who are successful in completing the Program will be offered the opportunity to join the apprenticeship program of their choosing when openings are available. 
Many potential construction workers are simply not aware of the career opportunities available to them. This is especially true for women and people of color. From its inception to today, NCCT strives to make well-paying careers in construction available to anyone with the desire to complete our Program and participate in apprenticeship training. Since our doors opened, NCCT has trained thousands of students in our adult programs, in-custody jail programs, juvenile/youth programs, probation/parolee programs, and ROP high school programs. 
NCCT offers the in-demand Multi Core Craft Curriculum (MC3) training. In addition, our Program and training curricula have been approved by the Sacramento County Office of Education (SCOE) and are reviewed by SCOE and the NCCT Board of Directors on a quarterly basis to ensure we continue training at the highest level and we are effectively training tomorrow's construction workers to meet the rigorous demands of the construction industry.